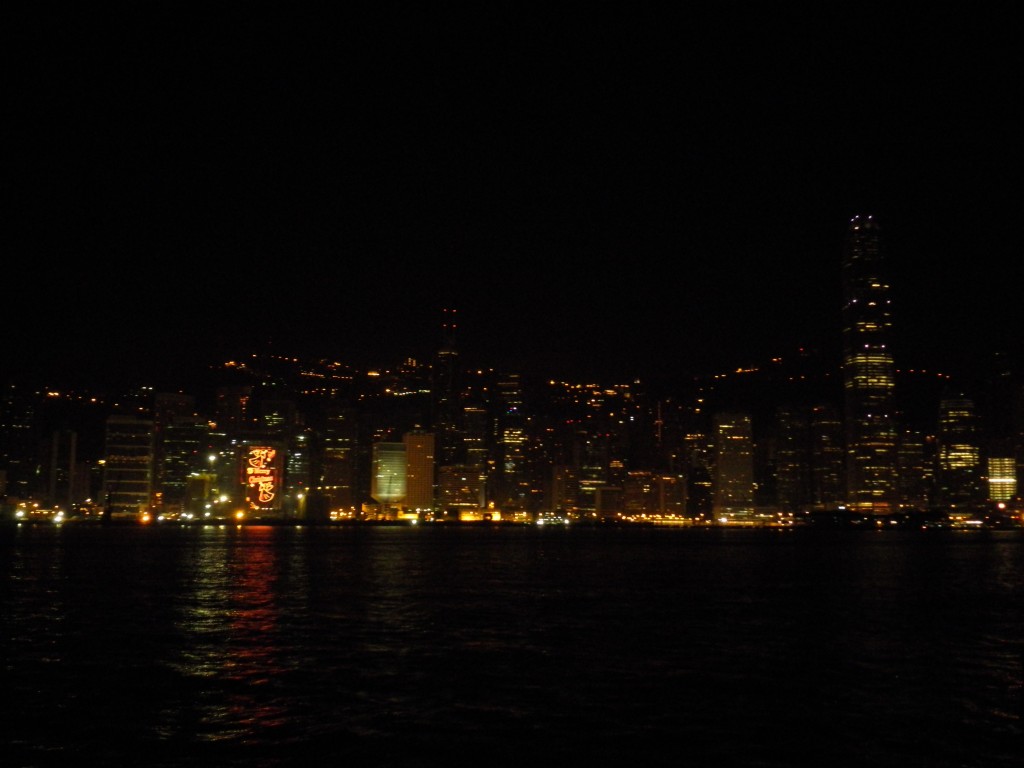 It was quiet.
I stared across the peaceful water on a cool night towards a sleeping web of steel, glass, concrete, and electricity. I could barely sense its vital signs. I peered over my shoulder – no one. I sat at this enormously famous landmark – typically brimming with tourists from every corner of the world – seemingly discovering it for the very first time.
The Victoria Harbour, the natural divide between Hong Kong Island and Kowloon, offers some of the most spectacular views in Asia, boasting a unique blend of timelessness as well as human development and ingenuity. The waterfront of Kowloon presents stunning and unabated views of the glittering Hong Kong skyline.
Yet when I woke up that Tuesday morning, I had no clue I would be there.
I had no clue I would go to Hong Kong.
And unbeknownst to me, I was already kicking off what would be an incredible two-day adventure.
What a way to finish 2010.
- It's A Beautiful Morning -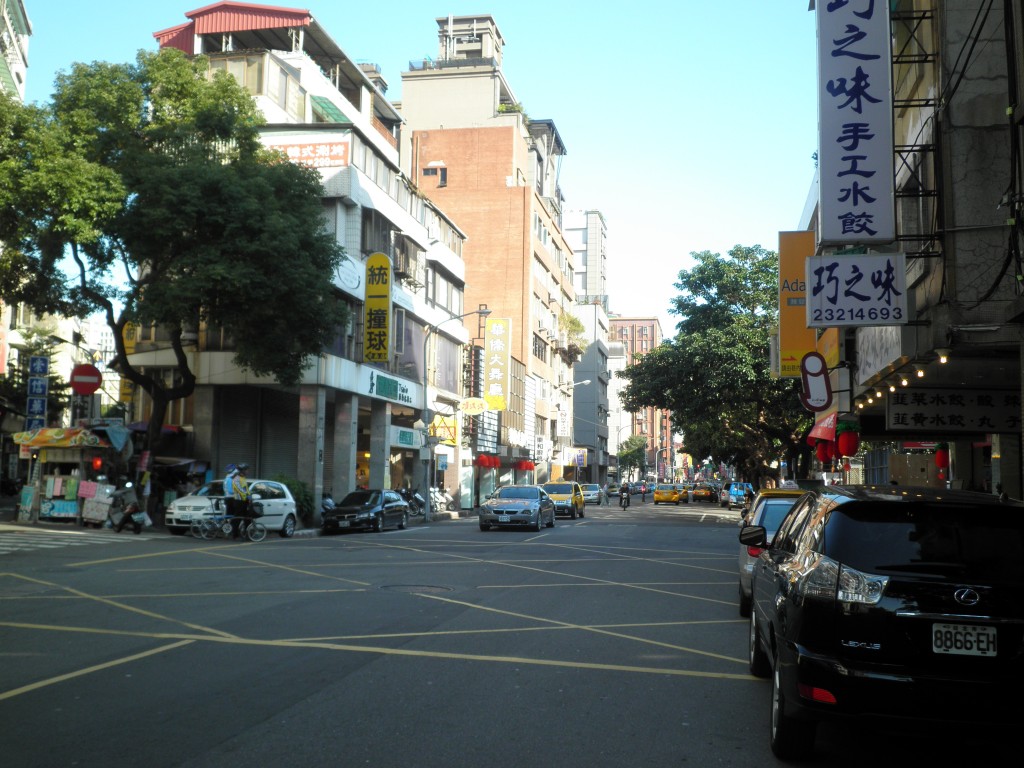 Tuesday, December 28th was a gorgeous, sunny day in Taipei – the kind where you wanted to ditch your responsibilities, lay in a grassy park, and watch the the clouds roll by. For a Winter's day, it was unbelievable…. so I brought my camera.
Smart move.
My schedule was simple: visit the Immigration Office to get my Alien Registration Card (ARC) – providing full, legal work status – then head to work. By three o'clock, I sat with an immigration official and happily awaited to receive my ARC.
Only I didn't.
It turns out they uncovered a significant error in my application process:
In late-September, I arrived in Taiwan with student visa, which expired that Tuesday. However, a few days prior, I received a certification from the Taiwanese government to grant me a fifteen-day visa extension because my employers had nominated me for an ARC. Walking into the Immigration Office that afternoon, I thought I acted in a prompt manner to obtain my ARC.
However, they failed to notify me that I needed to bring that certification to a police station to complete the extension. As a result, they deemed I could not receive my ARC, and I overstayed my visa.
I needed to leave the country.
- Murphy's Law -
Horrendously late, I raced to work and explained my situation with the school's staff. After contacting their head office, they recommended that I rush to Hong Kong, obtain another Taiwanese visa, and return to finally receive my ARC. However, because each additional day in Taiwan would accrue more fines and penalties, they suggested I leave immediately, conveying my sense of urgency to the government.
As the staff dialed travel agencies for last-minute tickets, I combed the internet for information about exactly what I need to accomplish. A few helpful English-teaching forums explained my objectives:
1. Proceed to the Taipei Economic and Cultural Office (TECO) in Hong Kong, located near Central Station in a building called the Lippo Centre.
[Many countries do not host Taiwanese embassies; instead, they carry diplomatic missions, which provide similar services. The office opens at 8:30 AM.]

2. Apply for a resident visa and request a "same day" service (not free).

3. Obtain the visa and return to Taiwan.
Meanwhile, the school's staff secured my tickets, which departed at ten o'clock that night and returned the same time on Wednesday. The tickets cost 8,000 TWD, and the school's director paid me about 4,000 TWD in advance so I had enough funds for my quest.
I left for the airport around six. I didn't even have time to go home.
- Leaving On A Jet Plane -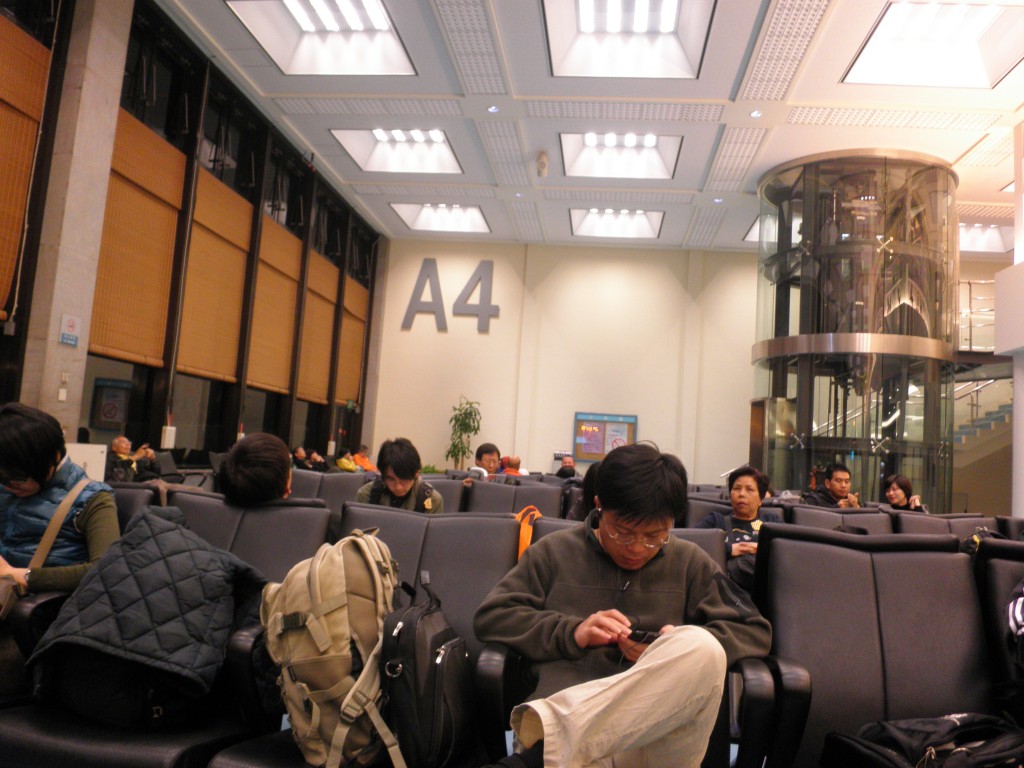 After a journey via the High-Speed Rail (HSR) and bus connector, I arrived at the Taoyuan International Airport irate and frustrated. The worst moment occurred when I had a spat with some officials over their miscommunication between front and back offices: one official claimed there was no fine, but another disagreed. Ultimately, they penalized me 2,000 TWD for overstaying one day and probably gave me kidney failure for good measure. I silently proceeded to the security checkpoint.
Would you believe I knew the woman who inspected my bags?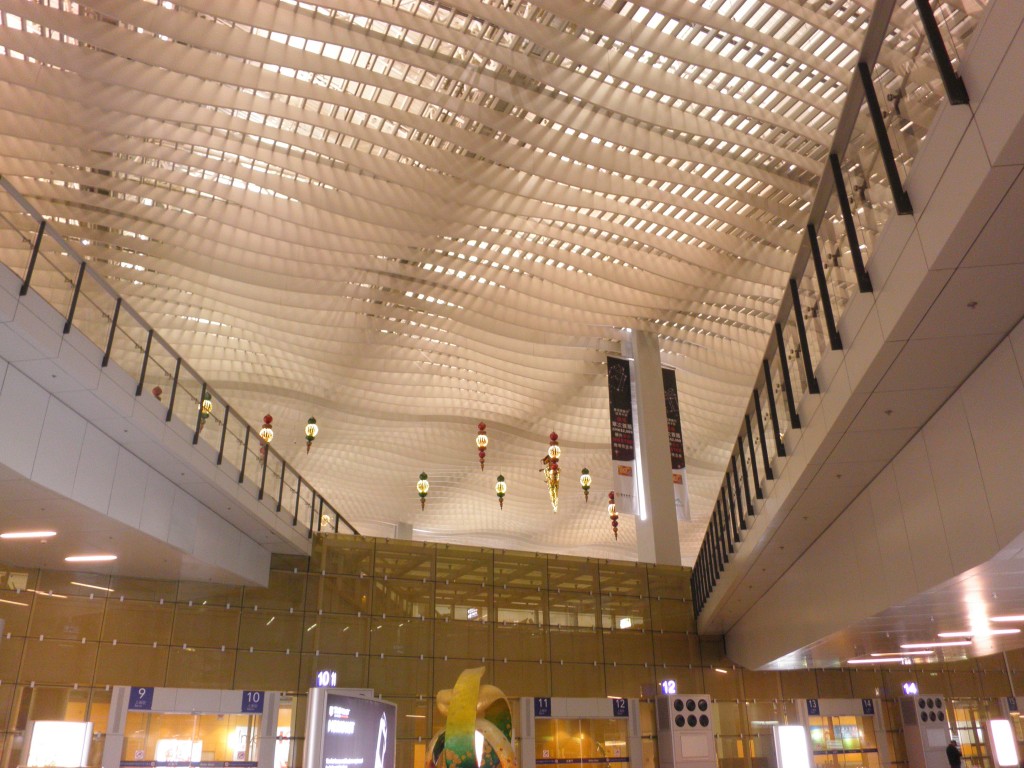 Interestingly enough, I arranged no accommodations in Hong Kong. In my haste to leave, I merely planned to sleep at the airport and venture to the city in the morning. However, when I arrived at Hong Kong International Airport, I found no place to unwind; aside from uncomfortable chairs, the only other rest area had expensive prices. Fortunately, I visited Hong Kong a year before and recalled several hostels in the Tsim Sha Tsui (TST) area of Kowloon – I decided to try my luck there.
- The Adventure Begins -
Sitting in the Airport Express train, I chatted with an American businessman who, with his iPhone, searched for some hostels in Kowloon. He found a few located at a building called "Chungking Mansions", just south of TST Station on Nathan Road. "Great," I thought, "I'm familiar with that area."
I alighted at the cavernous Austin Station around one o'clock and wandered towards the exit. I could barely grasp how the city looked as I strolled through the vacant streets – somehow, in one of the densest areas in the world, I could only hear the breeze and echos as they bounced around the buildings above.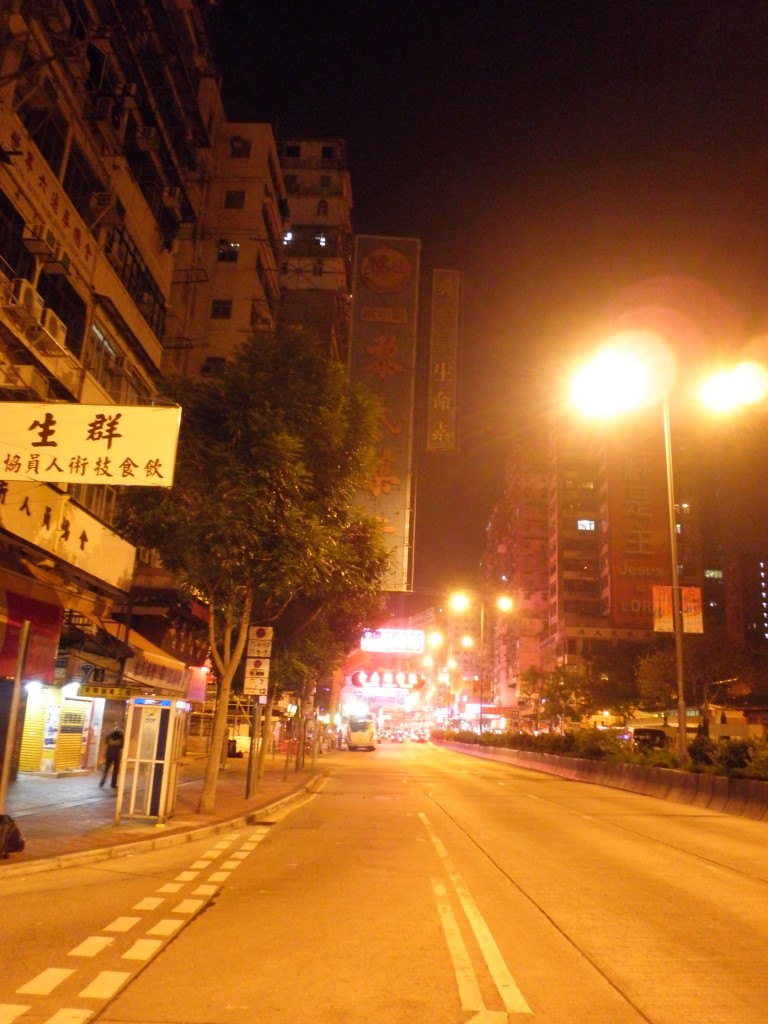 Journeying along Jordan Street, I scouted different "accommodations" for a warm bed and some much-needed rest. The first place allowed me to stay for thirty minutes if I paid for a handjob. If I sought to stay the entire night, I had to pay for sex. [The last thing I wanted at that moment was sex in a shithole. If I actually paid 8000 HKD to stay the night, I probably had more issues than Jet Magazine.] At the second location, several young, scantly-clad women lined the hallways and the hostess acted very pushy. As I inspected the room, I wasn'texactly sure if it was a whorehouse – but it certainly exhibited all the symptoms.
On my way out, I shared a very awkward elevator ride with an older gentleman and his mistress.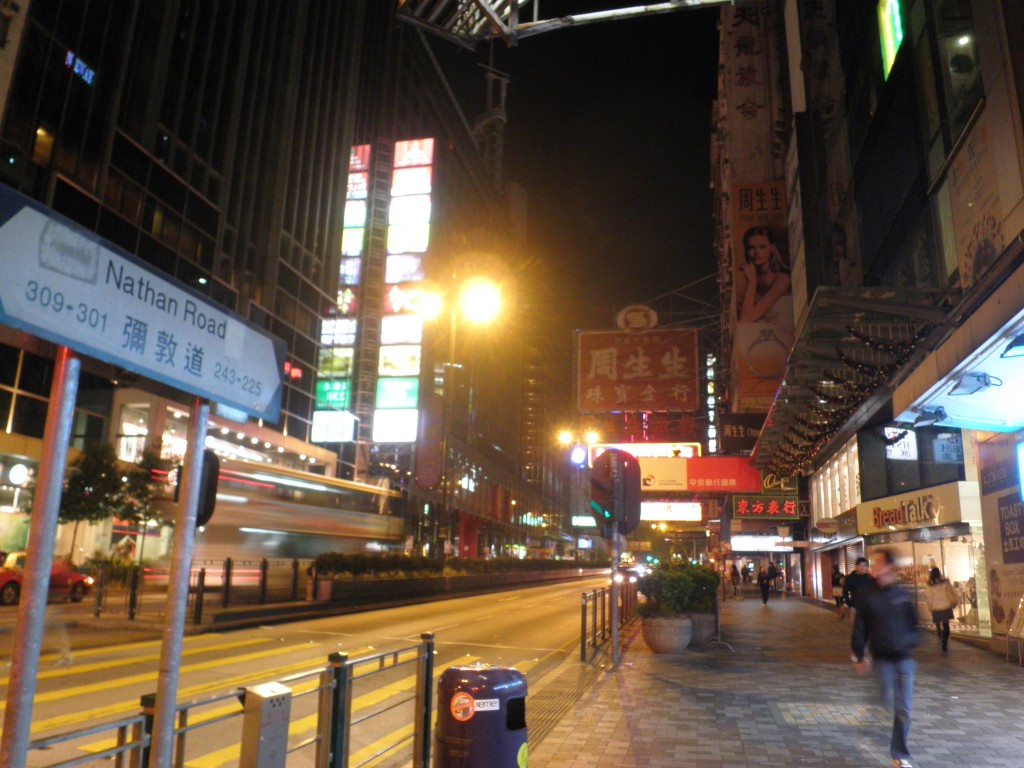 Several minutes later, my hunger brought me to a McDonald's on Nathan Road for a Big Mac and fries. There, I met a suspiciously-friendly Pakistani who explained he could provide whatever I wanted – weed, hash, heroin, ice, cocaine, etc – I felt like I was at Whitney Houston's house. After receiving an angry call on his mobile, he left the McDonald's and I sat dazed, wondering what would happen next.
Eventually, I located the Chungking Mansions. The lobby overflowed with loiterers and starkly contrasted the quiet streets outside – groups and groups of Africans, Middle Easterns, and Indians waited around for nothing. Surprisingly, I was the only Asian-looking person there. I trekked upstairs in search of lodging and found only decrepit hallways, broken doors, and garbage.
I left with much uncertainty and mulled over my next move.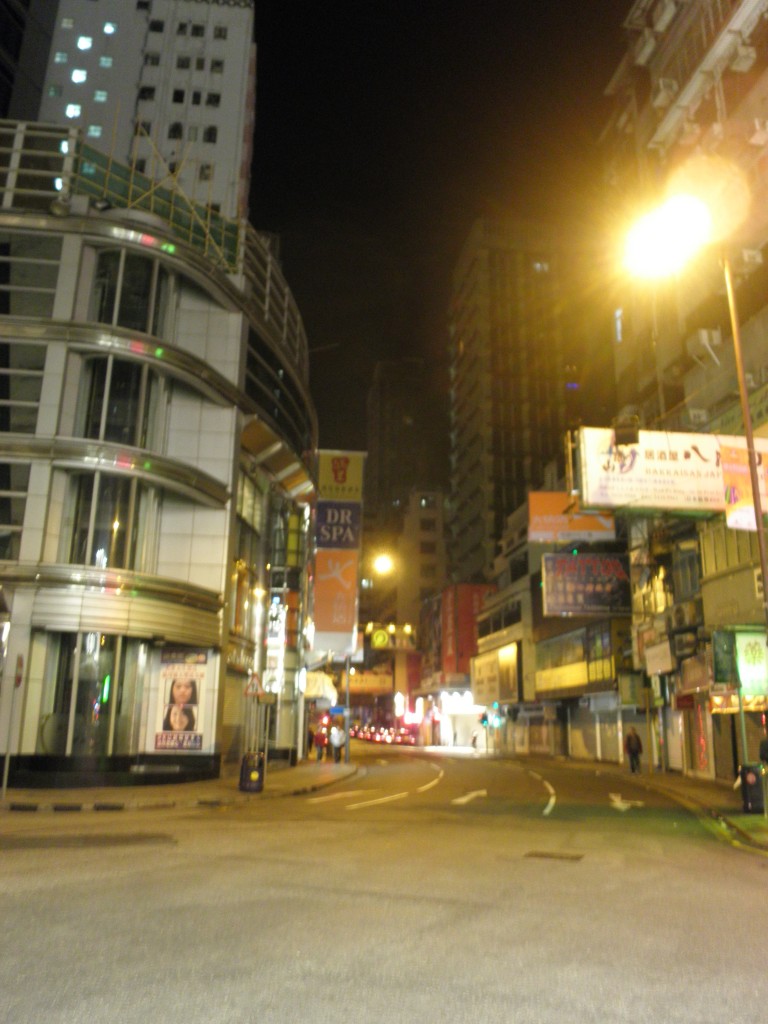 - All Night Long -
Something about late-night decision-making always appears so brilliant at first, yet truly awful in hindsight. Around three-thirty, I devised my new plan of action:
Refueled on caffeinated beverages, I would walk to the Kowloon waterfront – encompassing the Star Ferry pier and the Avenue of Stars – to rest and watch the Sun rise over Hong Kong Island. "It's only four hours," I thought, "I can do that."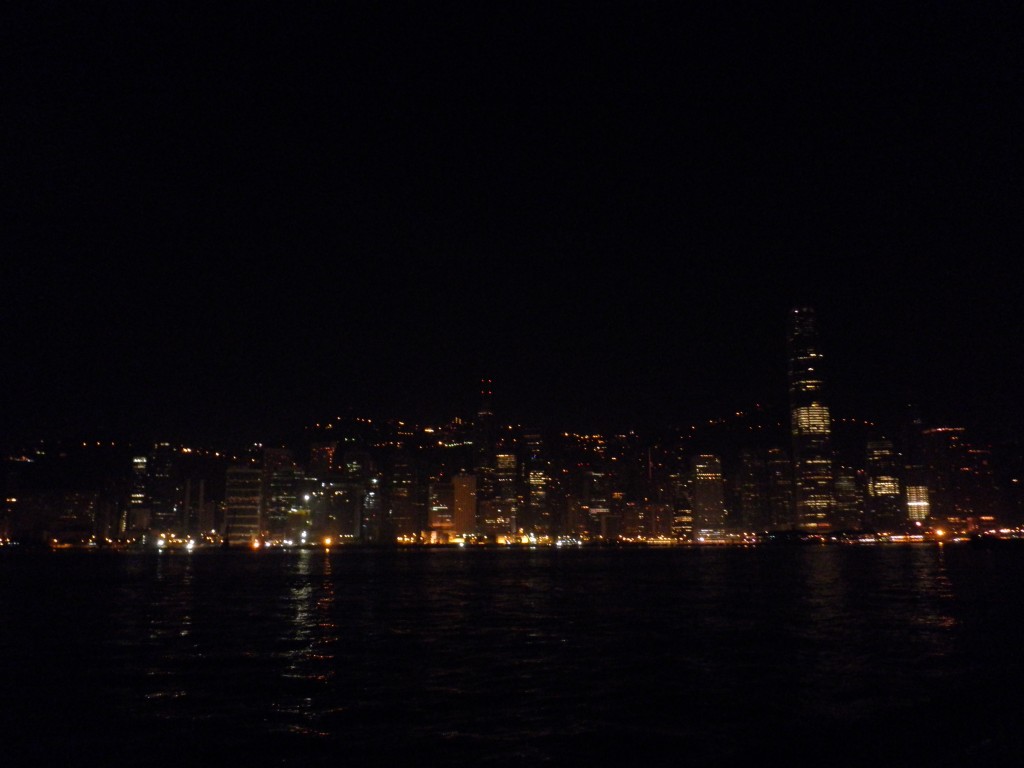 For the first hour, I felt alive and privileged – on a serene night, I enjoyed an amazing viewpoint in solitude with a brilliant backdrop of careful angles and towers that spiraled into space. It was breathtaking. I pondered briefly about life and all the steps that brought me here, and I couldn't help but crack a smile.
Soon, however, fatigue settled in. The area lacked a spot to lay and rest, and I eventually tried in vain to nap against a wall that sheltered me from the increasingly-chillier winds. In total, I attempted to sleep on a gentle staircase, under another staircase, and behind a few buildings. Finally, I discovered the secluded area where the homeless slept. As they snored on the their cardboard boxes and pillows and snuggled under their blankets, I realized this fact:
They were more comfortable than me.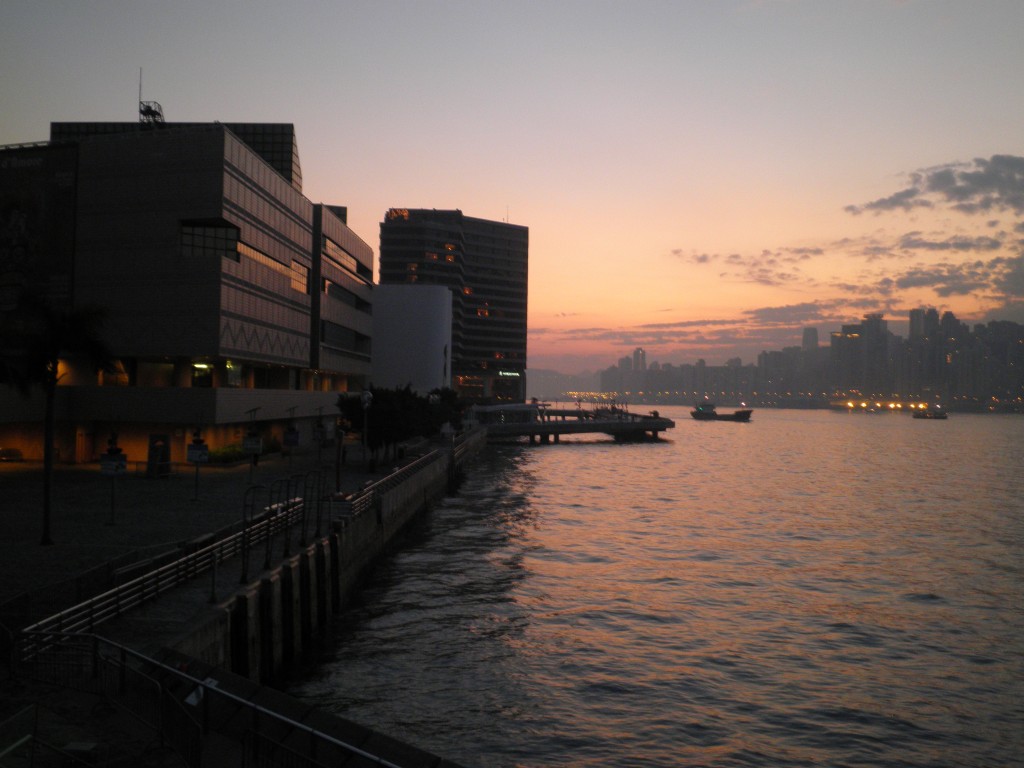 A while later, twilight began scratching the sky above. I leaned along the water's edge, savoring the changing of hues and patterns of the skyline. It appeared as if the city opened its eyes and slowly turned its gears to power the day.
With that, I headed to TST Station and started my voyage to the TECO office.
- It's A Beautiful Morning, Again -

Crawling into Hong Kong Island, I entered the Lippo Centre before eight o'clock and napped outside the TECO office. After successfully submitting my application, they advised me to return at four-thirty that afternoon to obtain my visa.
Now the real fun began.
In the Bank of China Tower, I stumbled upon free-internet access in a coffee shop and, via Facebook, found contact information of several, local friends. I borrowed a phone, called them, and we arranged to meet at the lobby of the famous, HSBC Main Building at twelve o'clock for lunch.
Awesome.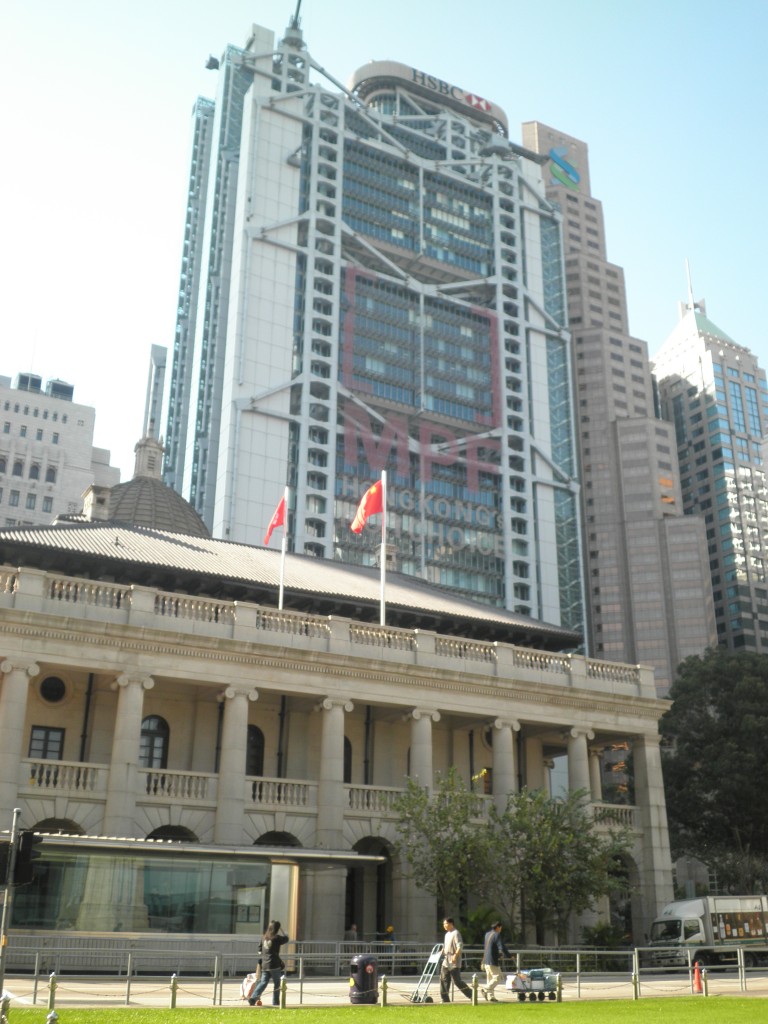 In the meantime, I strolled around the area, playing tourist and admiring a rare, crystal-clear day in Hong Kong.
Enjoying dim sum with friends I hadn't seen since January easily compensated for the difficulties that plagued my adventure. Eating, laughing, sharing experiences from the past year, and reminiscing over memories helped us forget our problems and anxieties. Sometimes it's easy to lose sight of the importance of great friendships; I'm thankful for those moments when we truly recapture that.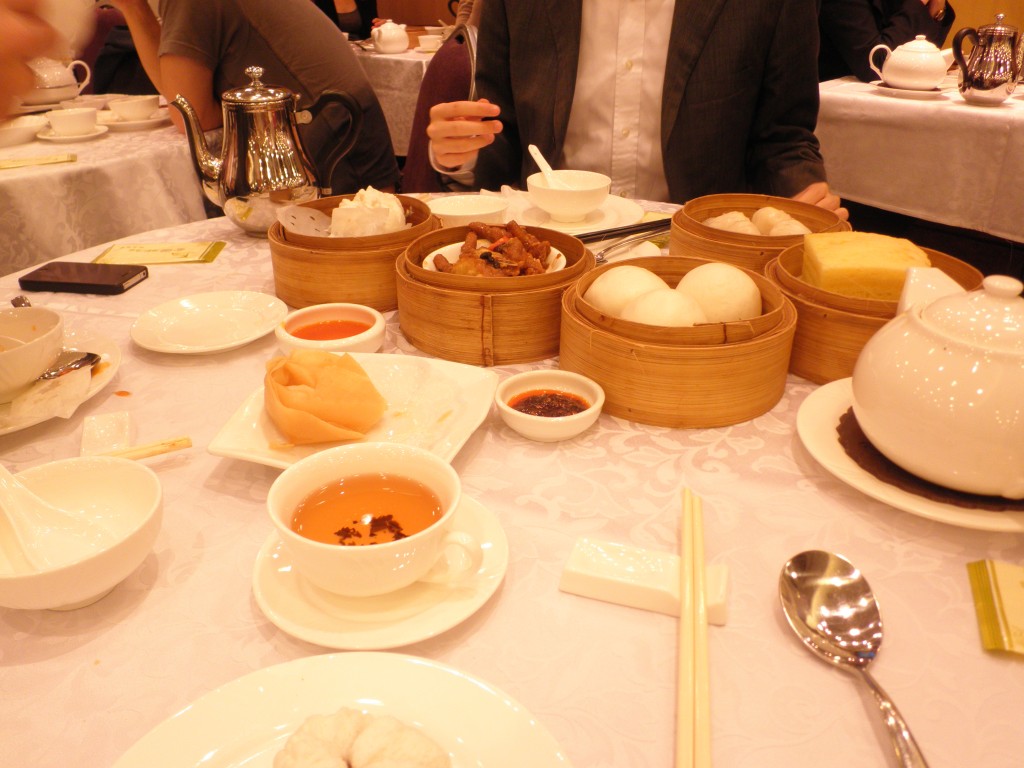 - Afternoon Delight -
After we said goodbye, I stumbled across a hidden treasure, adjacent to the Central Business District, called the Hong Kong Park. It juxtaposed the intensity of the steel jungle with a tranquil enclave of flowers, trees, birds, water, and gardens. I made sure to melt away a few hours in this urban haven.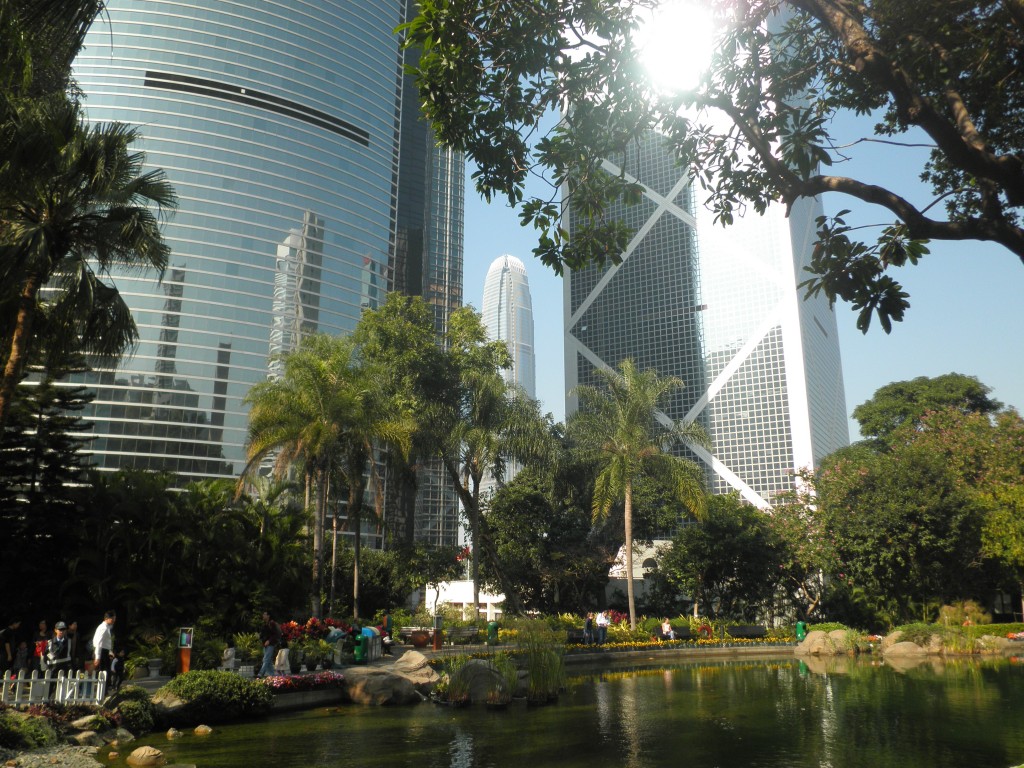 Two words accurately conveyed the emotions I felt at that park:
Pure bliss.
Crazy, but true. I hadn't a care in the world – no worries, no stress, no responsibilities, no attachments, and no concerns about work – I was isolated from them all. No concerns for the future. No concerns about money. I slept alongside the homeless and overstayed a visa – and I still brimmed with happiness.
When nothing drains your energy, you can fully enjoy the present moment.
"The miracle is not to walk on water. The miracle is to walk on the green earth, dwelling deeply in the present moment and feeling truly alive."
-Thich Nhat Hanh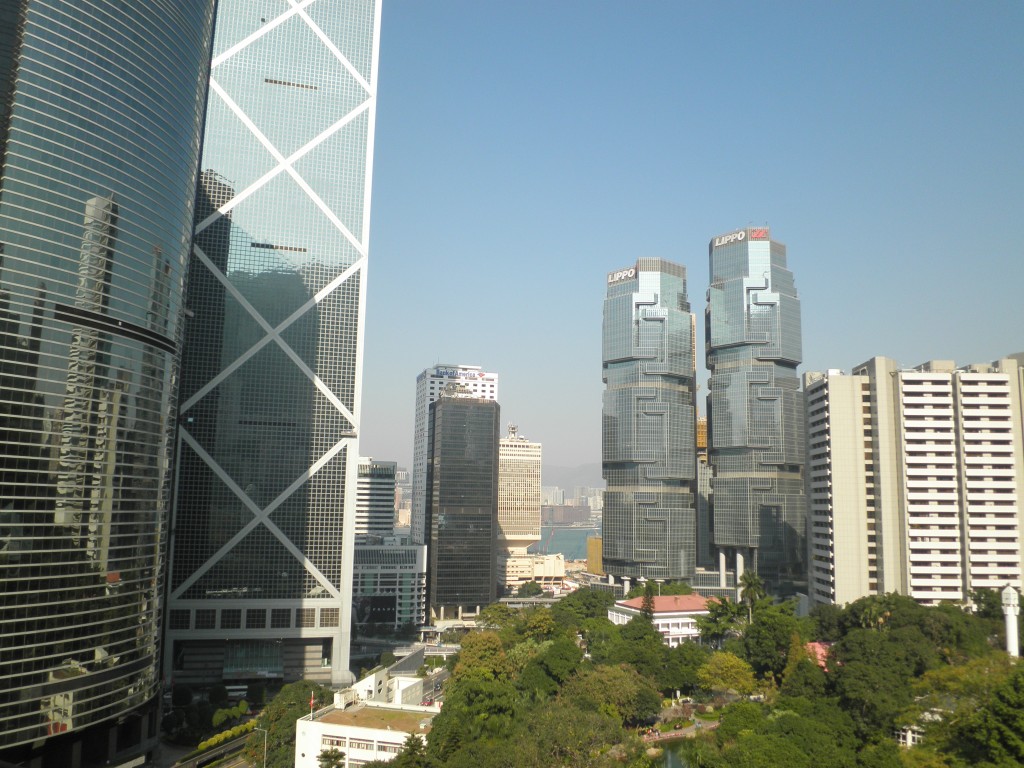 By four o'clock, I revisited the TECO office, grabbed my visa, and rendezvoused with a high-school friend at the International Financial Centre. We shared a lot of great memories – it was incredible experiencing them again. A few hours later, I hugged my friend goodbye and boarded the Airport Express to begin the journey back to Taipei. I realized a few things as I conversed with a Taiwanese woman on the train: One, I probably stank. Two, I looked like an insomnia patient. And three, I had a blast.
Opening the door to my homestay condominium, my homestay mother asked where I went.
"Oh, I just stayed a friend's house," I answered.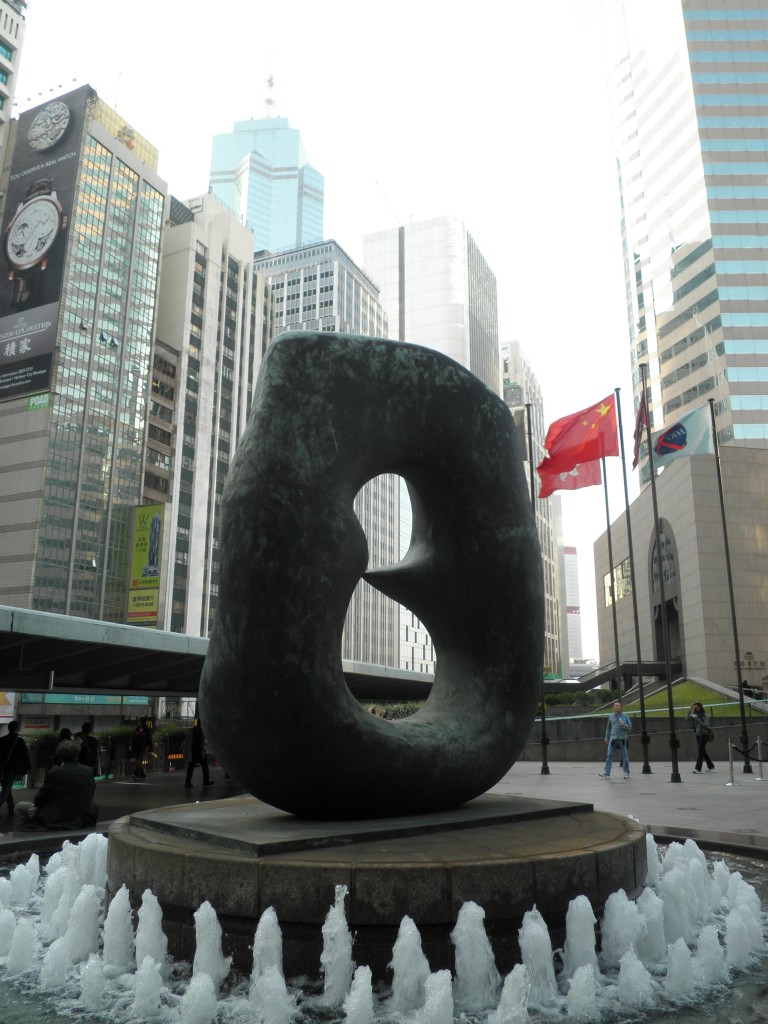 - What Are You Doing Today? -
It's often said, "he who fails to plan, plans to fail."
While I certainly agree with the spirit of this proverb, a plan can only guide you so far. Establishing definite goals enormously contributes to success, yet identifying and embracing the uncertainties of life represents the other, more-deciding aspect. There exists a vast amount of randomness, infinite possibilities, and chance happenings that shape our lives – the Butterfly Effect illustrates their magnitudes.
In hindsight, I could have corrected a few simple mistakes to entirely avoid my debacle – but it wasn't to be. The fact is, when I awoke that Tuesday, I didn't imagine I would fly over 1,000 miles, sleep at a tourist attraction, watch the sunrise, reunite with friends, and get fined by the Taiwanese government. In Forrest Gump, Forrest's mother frequently said,
"Life is like a box of chocolates. You never know what you're gonna get."
I wouldn't have it any other way.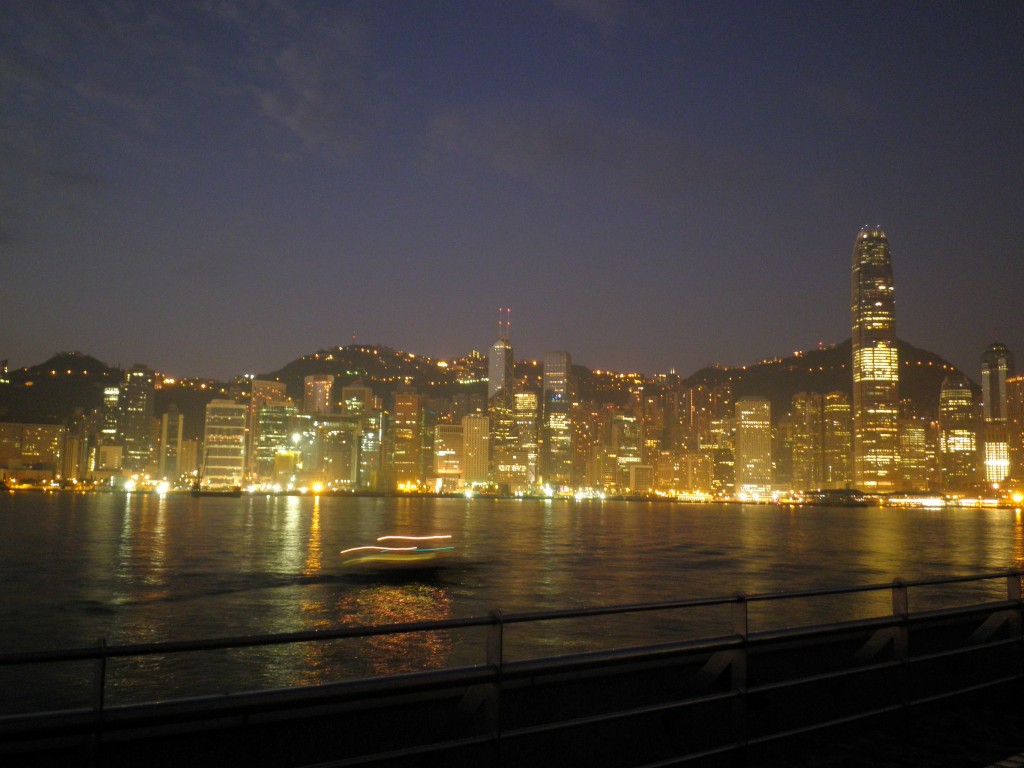 [tweetbutton]