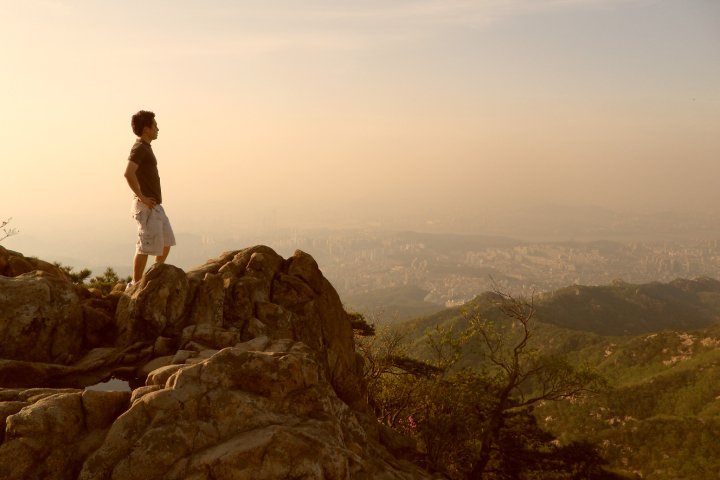 Image credit: Kevin Heintz
I lived in Nonhyeon-dong, Incheon, South Korea for one year, teaching English in a public middle school. Since I lacked any previous teaching experience (and experience handling cranky teenagers, for that matter), I found my stint extremely challenging and sometimes frustrating – but always humbling.
Immediately jumping from eighteen years as a student into a teaching role ("shoe is on the other foot" for sure), I was rudely awakened to exactly how hard it is to be a teacher. And more importantly, how hard it is to be a good teacher.
Oftentimes, I struggled with classroom management, garnering interest from students, and overcoming the many cultural, student-teacher barriers. For example, Korean students generally do not ask questions. In Western countries, asking questions offers clarification, points of discussion, and/or opportunities for added learning. In South Korea, however, it may lead to embarrassment because it reveals a lack of knowledge in that subject. Furthermore, because of the strict hierarchy between student and teacher, the student may not want to bring attention to an error or fluster the teacher.
To me, if no student raised their hand, either everyone understood (which I doubted at times) or no one understood – usually a bad sign.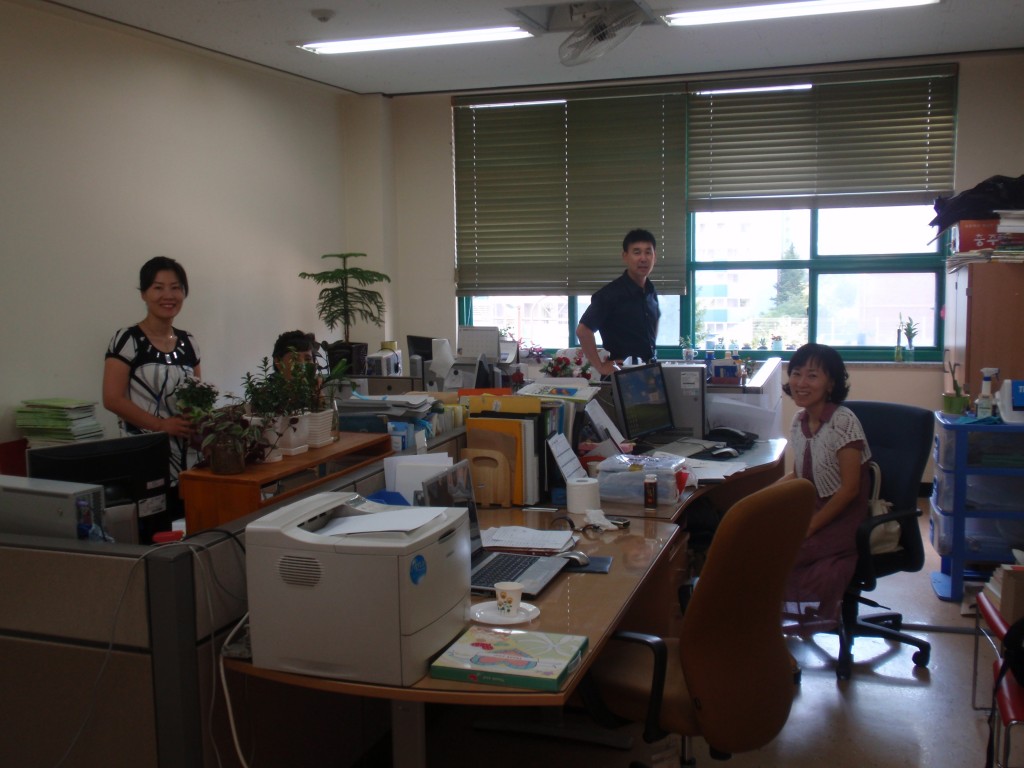 But I will stop here – sure, I could continue to expunge on the difficulties of teaching, but that would do no justice to the great times I had while at Nonhyeon Middle School. Many of my coteachers showed great kindness and generosity during my stay; one of them even tried speaking Chinese because they had poor English abilities.
In a strange way, I also enjoyed the innocence of Korean students compared to their Western counterparts. I vividly recall chatting with the "jocks" during the lunch break (I didn't teach their grade, unfortunately), and I remember that many were holding hands and standing, bunched up, and arm-in-arm with each other. I'm pretty certain these students weren't homosexual – they were just very comfortable with one-another and oblivious to the Western perceptions of that behavior. But enough about school.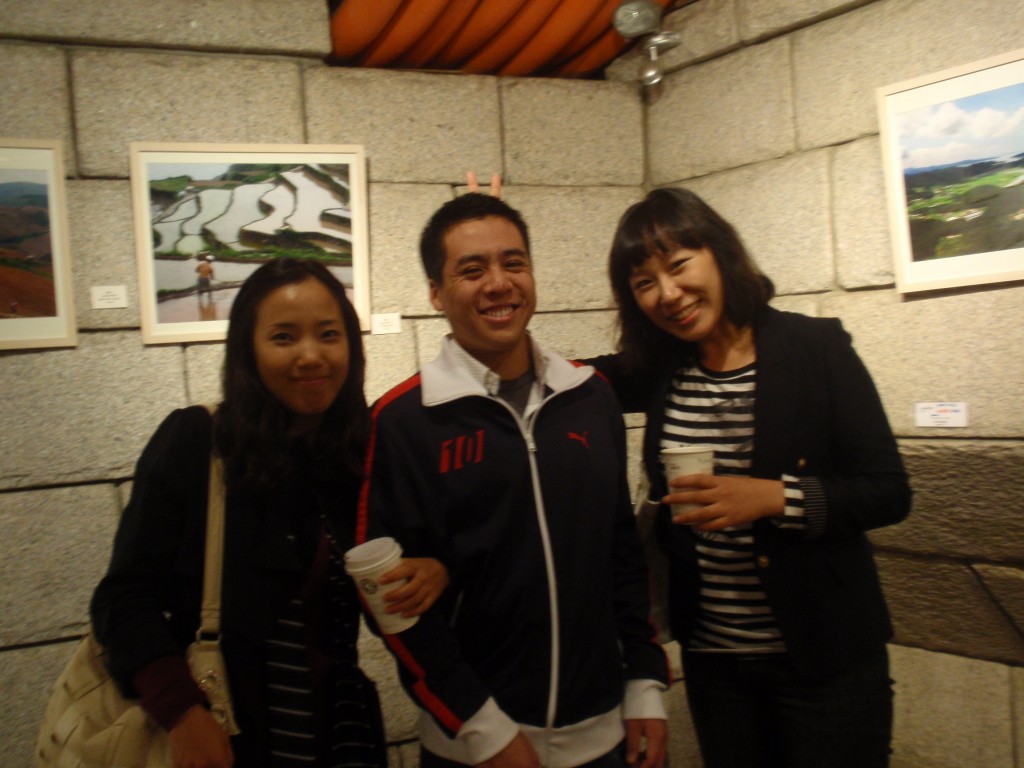 Much like any country, South Korea had its share of friendly people and not-so-friendly people. For instance, numerous times, absolute strangers went above-and-beyond to help me, and some became devoted friends. Other individuals probably had their own difficulties and couldn't be bothered – no matter, though. C'est la vie. Honestly, I could go ad nauseum on this topic, so I will just leave it at this: regardless of who I met, I always learned something new. As Ted Mosby from How I Met Your Mother once said, "I didn't always end up where I thought I would; but I always got a great story."
Food is another fantastic aspect of Korea. Almost everything is insanely delicious. And spicy. So beware if you can't handle it at first; you will get accustomed. Of course, the staples of their diet were rice and kimchi – also a common breakfast of my students – but there was so much more variety and culture than that.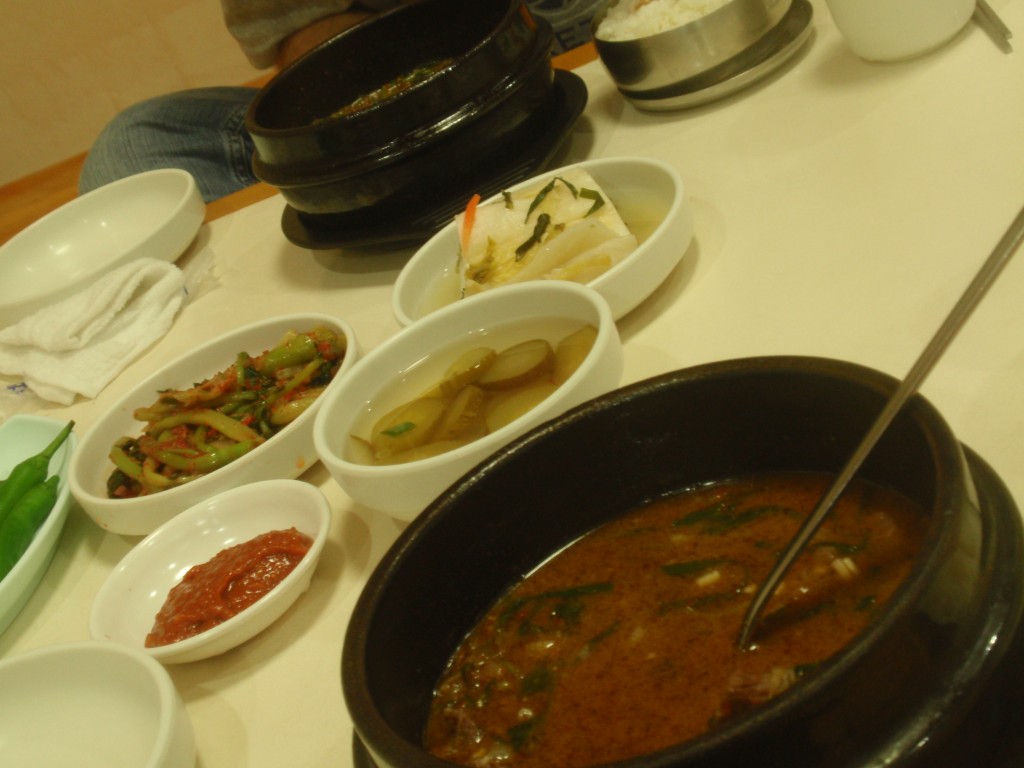 Walking around any area of a Korean city opens opportunities to stumble upon sleepy restaurants that might serve fantastic haejangguk or soondaeguk. Having five minutes before a subway train arrives might give you just enough time to devour some tteokbokki and sip soup from a paper cup. Or – in my case – the aroma of piping-hot sweet potatoes might fill the hallways of your school.
[By the way, in the photo on the right, a friend and I were enjoying a delicious bowl of boshingtang. Sorry guys.]
Interestingly enough, sometimes, it was less-expensive to eat at a restaurant than cook at home – in fact, with five US dollars, you can enjoy a terrific dinner at a restaurant. With seven, you can pig out at an all-you-can-eat barbecue.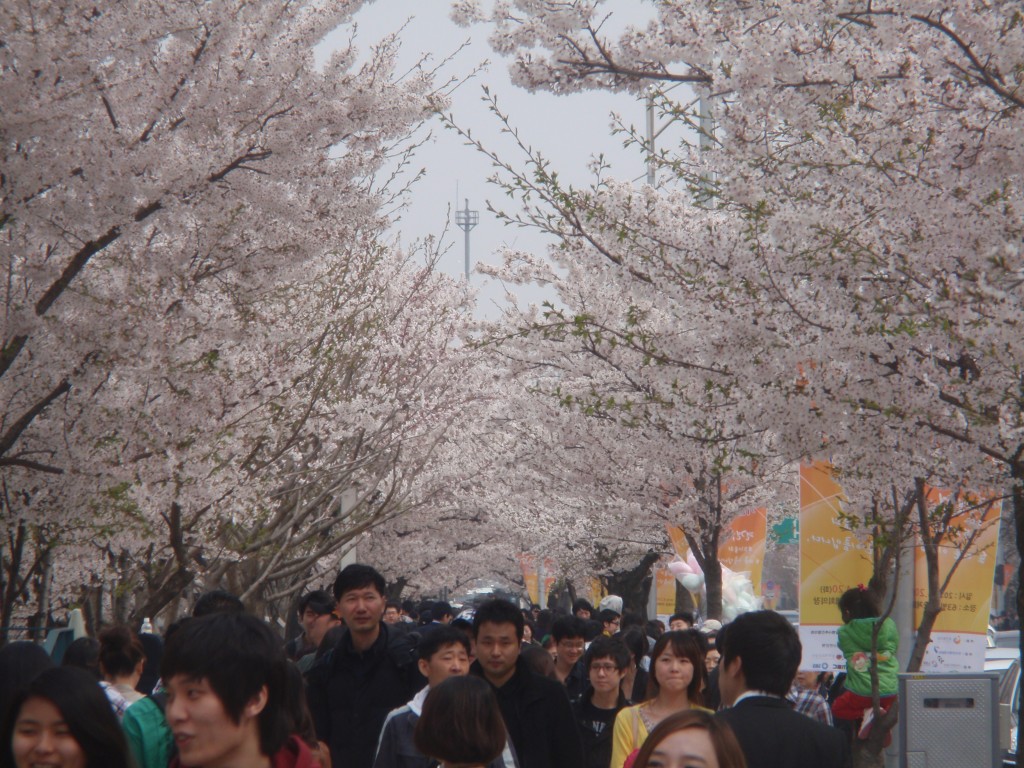 South Korea also boasts a wide array of beautiful landmarks. The photo on the left was taken in early-April at Yeouido – an island in Seoul which holds their financial and banking center and headquarters many prominent media outlets. Coincidentally, in such a dense, highly-urbanized area, hundreds of thousands of Koreans flock here annually to enjoy the cherry blossoms that line the Han River.
I'm a sucker for natural enclaves in metropolitan areas.
As for natural beauty, I didn't get to see a lot of it – not because there wasn't a lot, but rather because I focused on discovering all the nooks-and-crannies of the cities. For what it's worth, places like Jeju Island and Seoraksan National Park draw plenty of tourists for their natural wonder.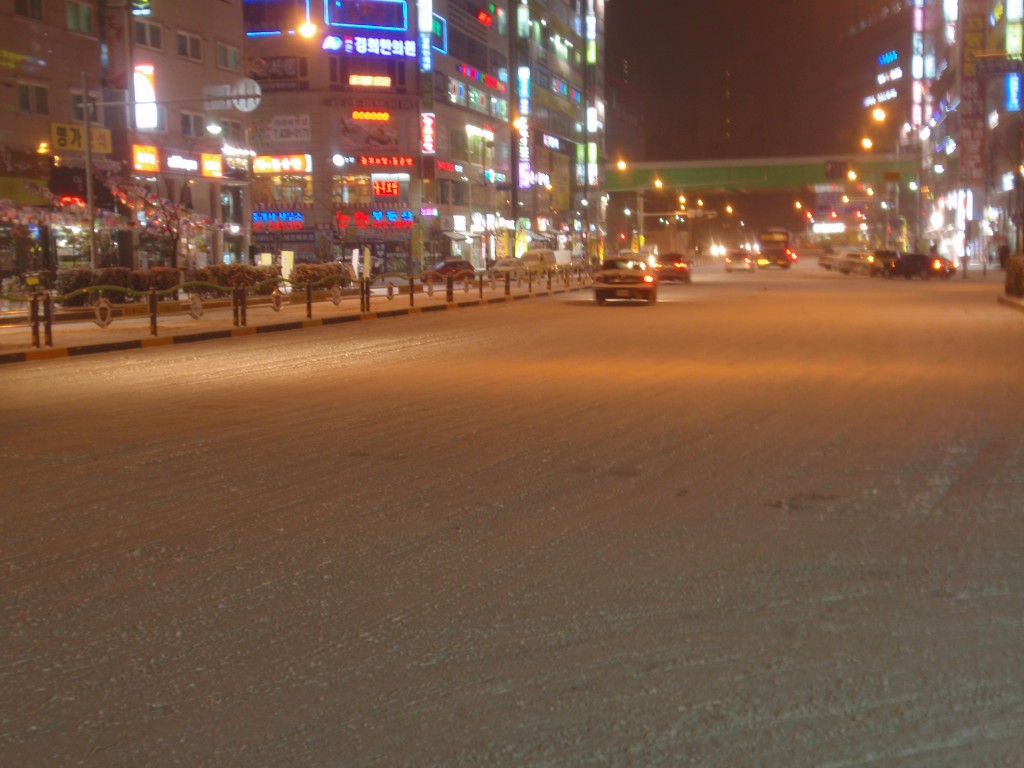 Overall, my time in Korea provided some wonderful adventures and everlasting memories – I built some amazing friendships, discovered some immeasurable life lessons, challenged my comfort zones (that's an understatement), and experienced a rich culture, steeped in tradition. Moreover, journeying to and throughout South Korea helped develop the skills and confidence I needed to venture alone to Taiwan. In retrospect, it was an enormous stepping-stone to my path in becoming a Personal Trainer.
But more on that later.
---
Some of the best photos I took while in South Korea: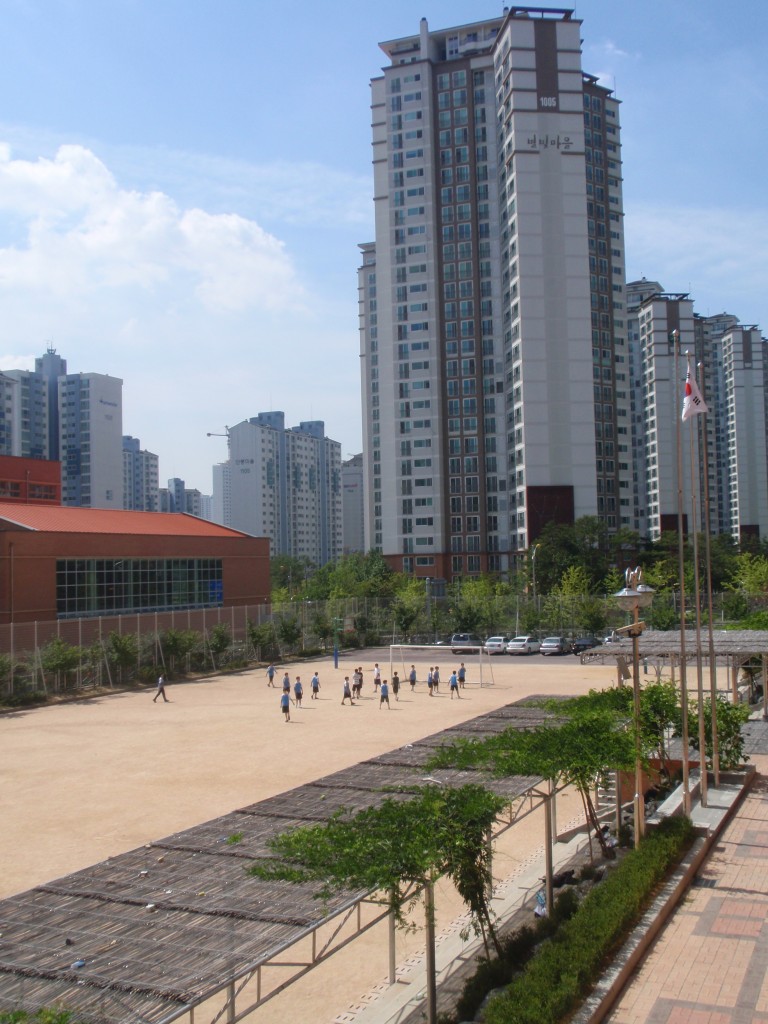 Nonhyeon Middle School
Incheon World Cup Stadium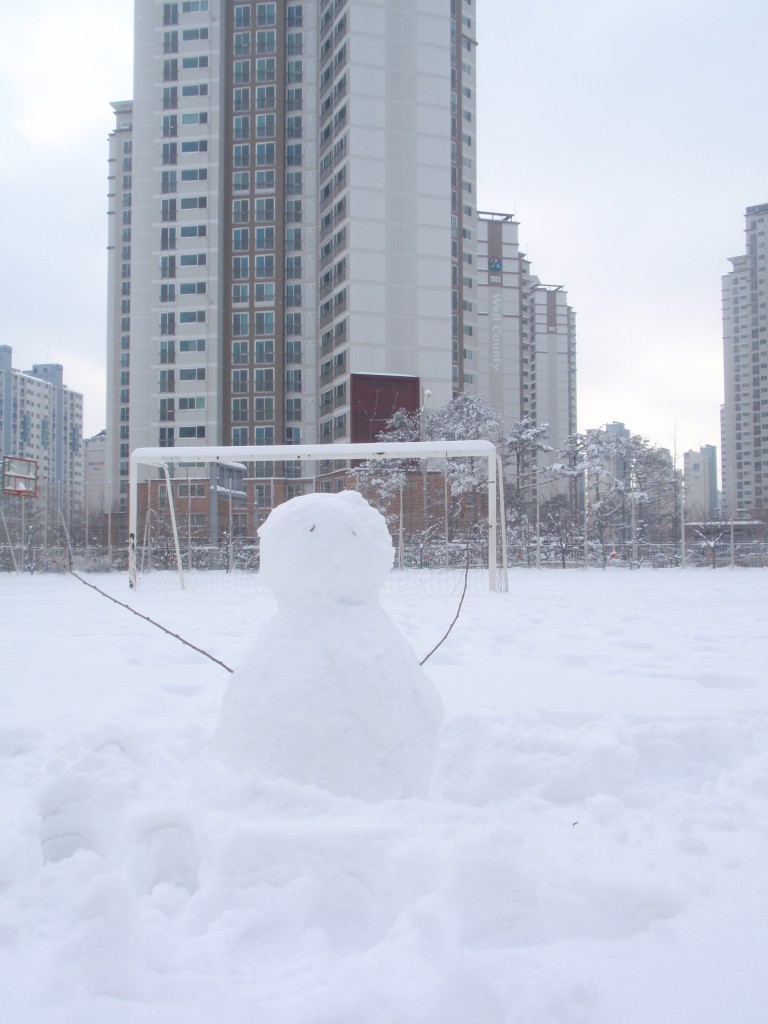 Nonhyeon Middle School during the Winter
Cheonggyecheon in Seoul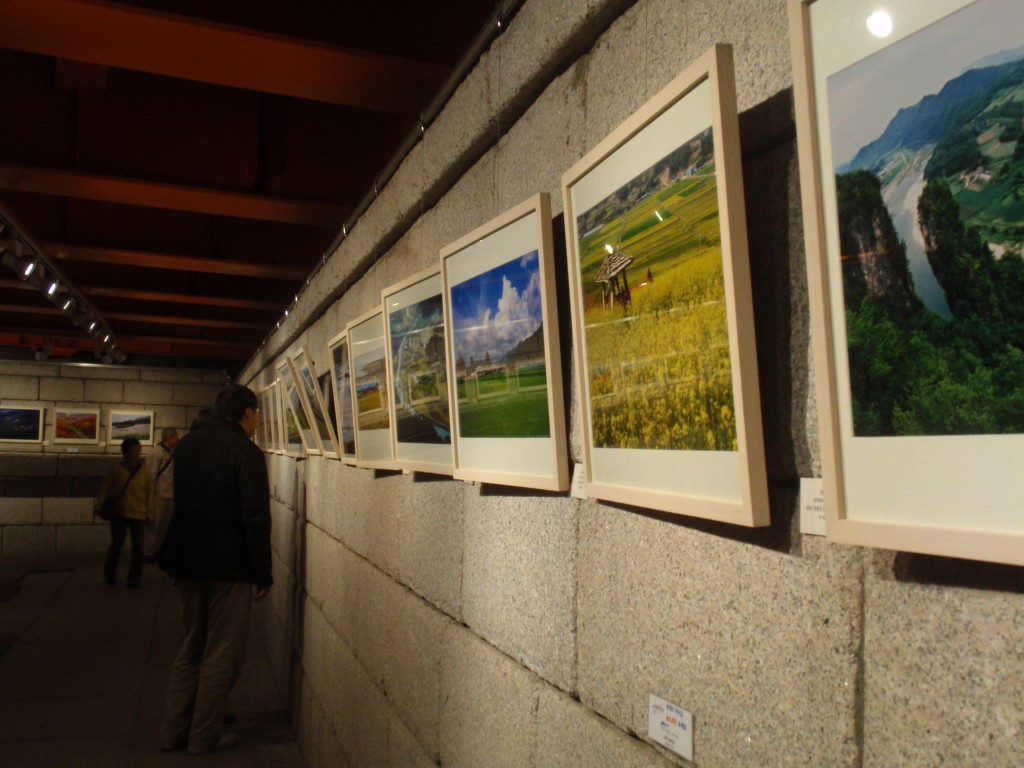 Paintings at Cheonggyecheon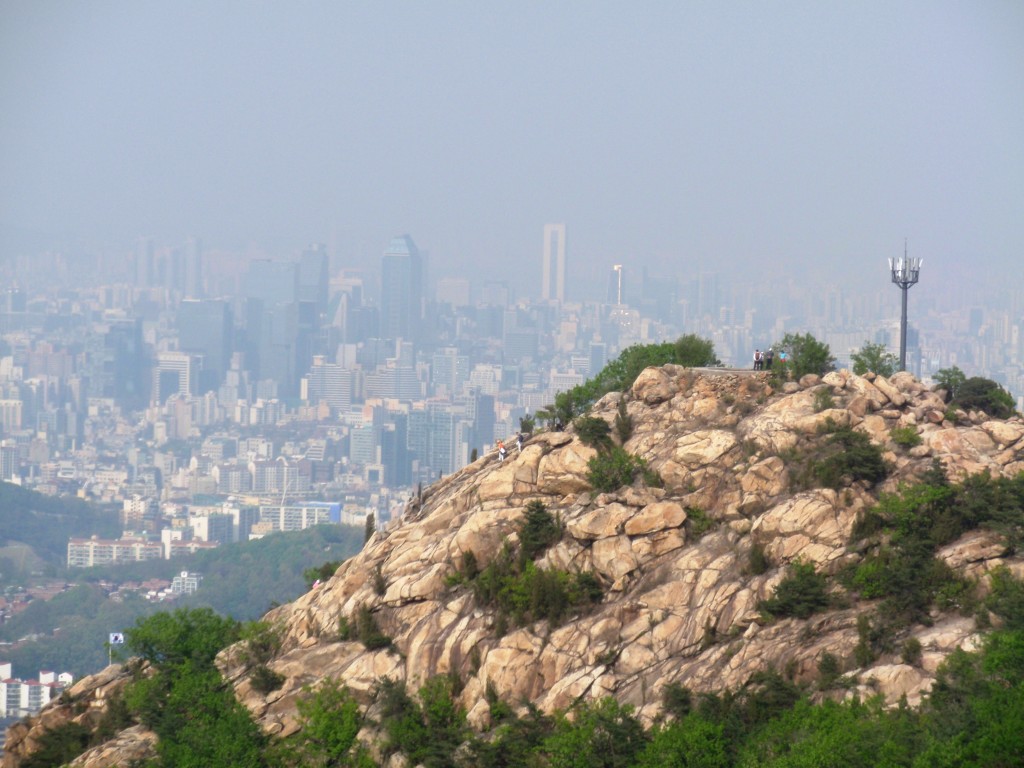 Gwanaksan in Seoul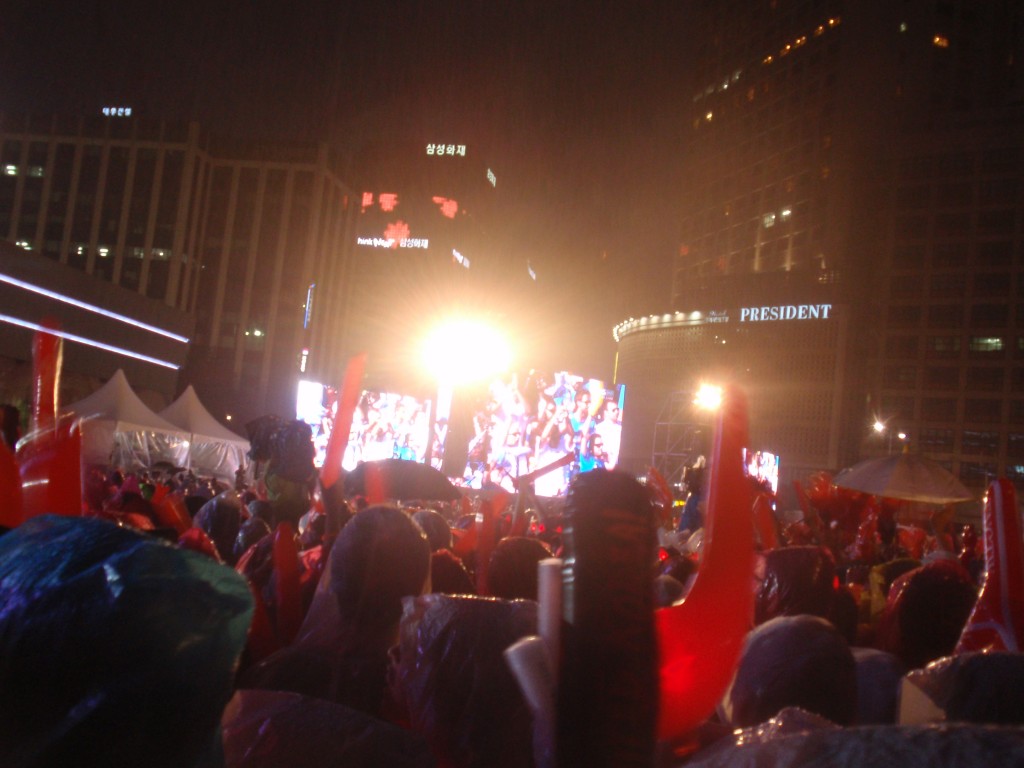 Seoul City Hall Plaza during the World Cup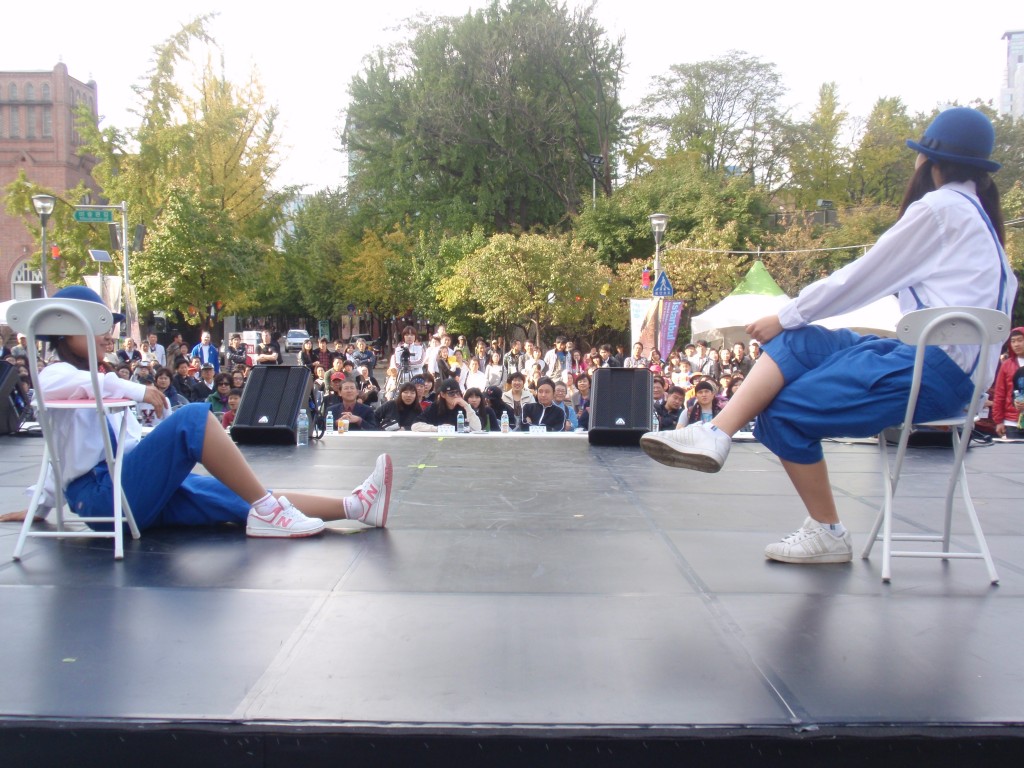 B-Boy Competition in Seoul
Baseball game in Seoul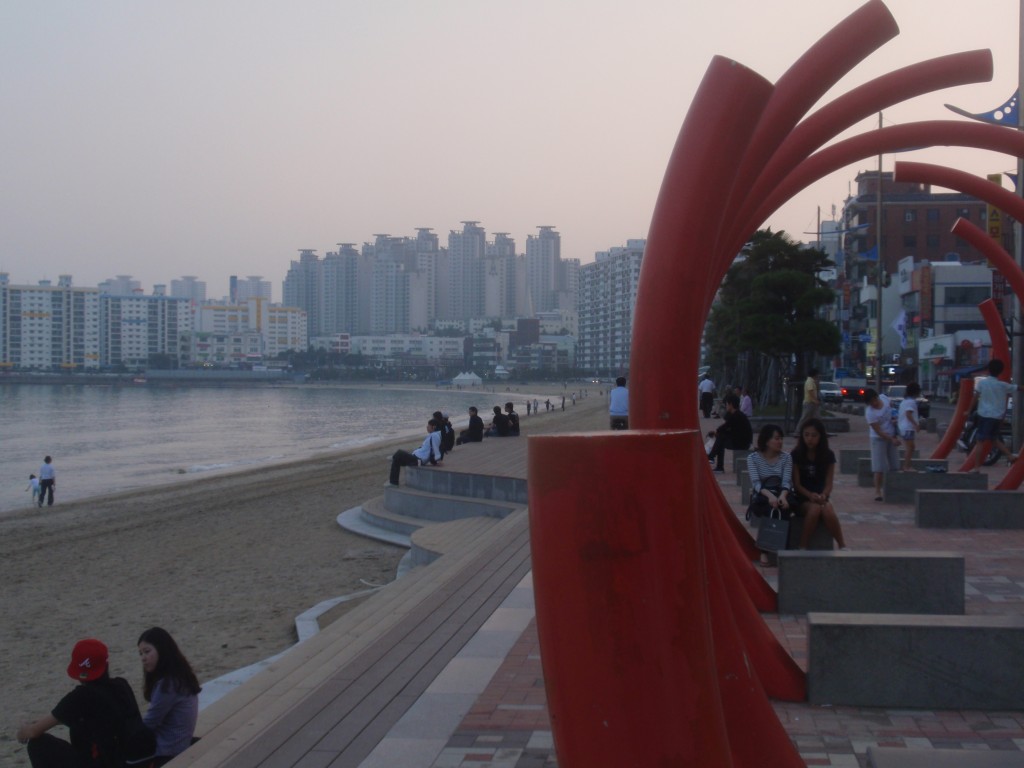 Gwangalli Beach in Busan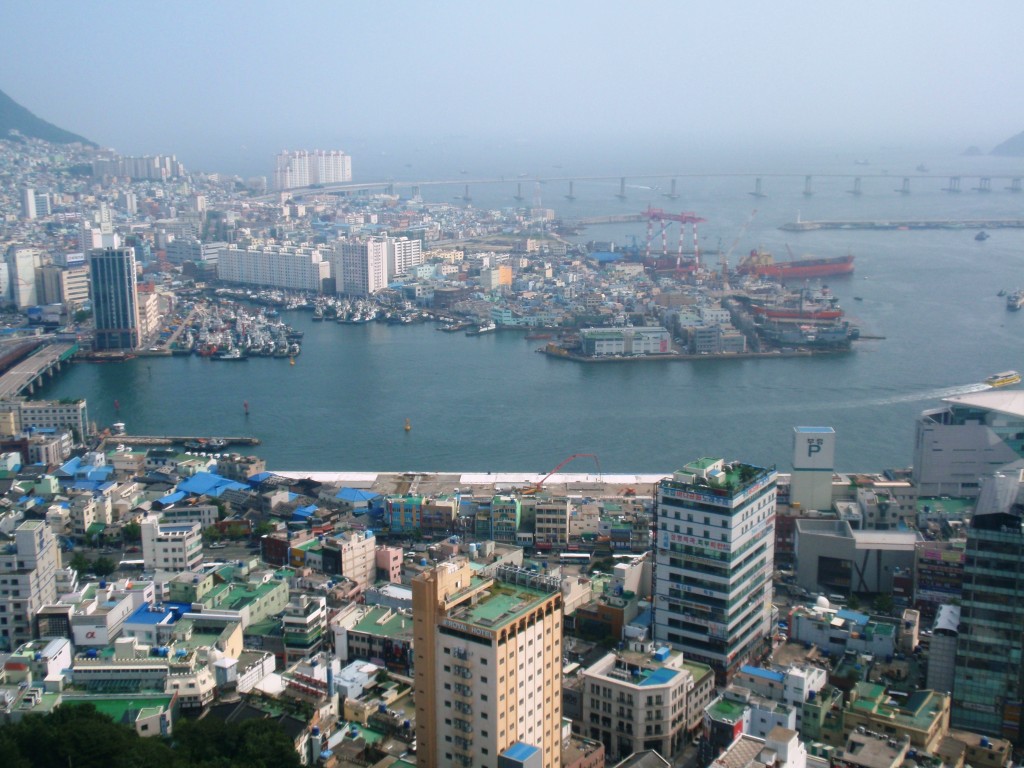 Busan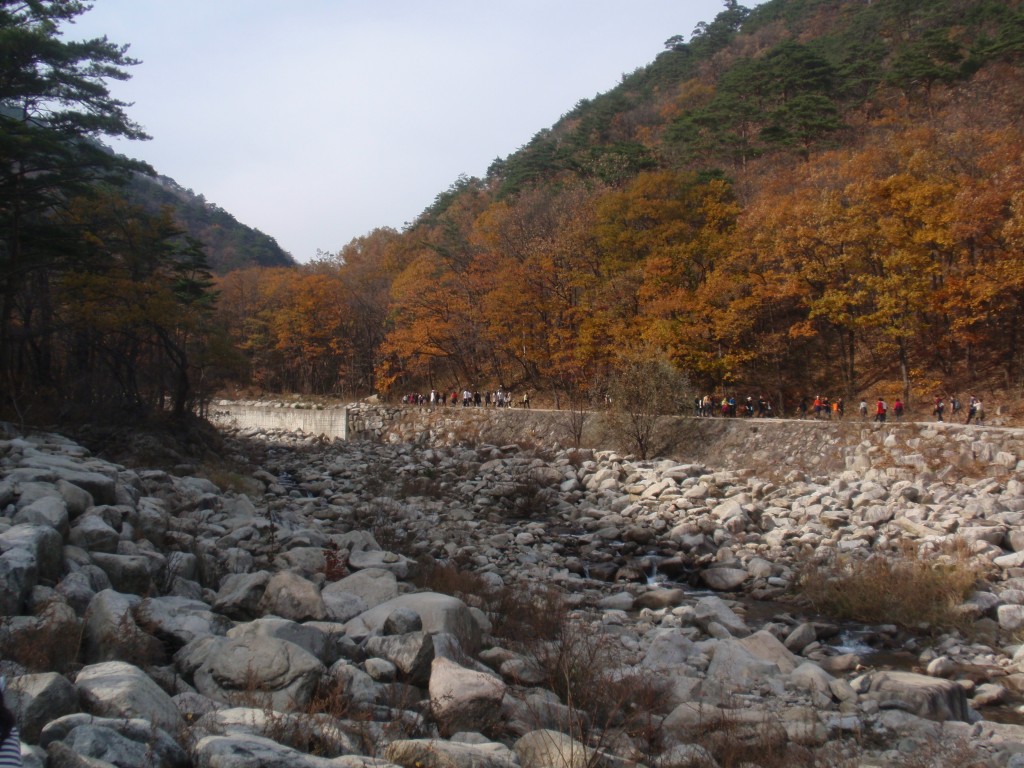 Seoraksan National Park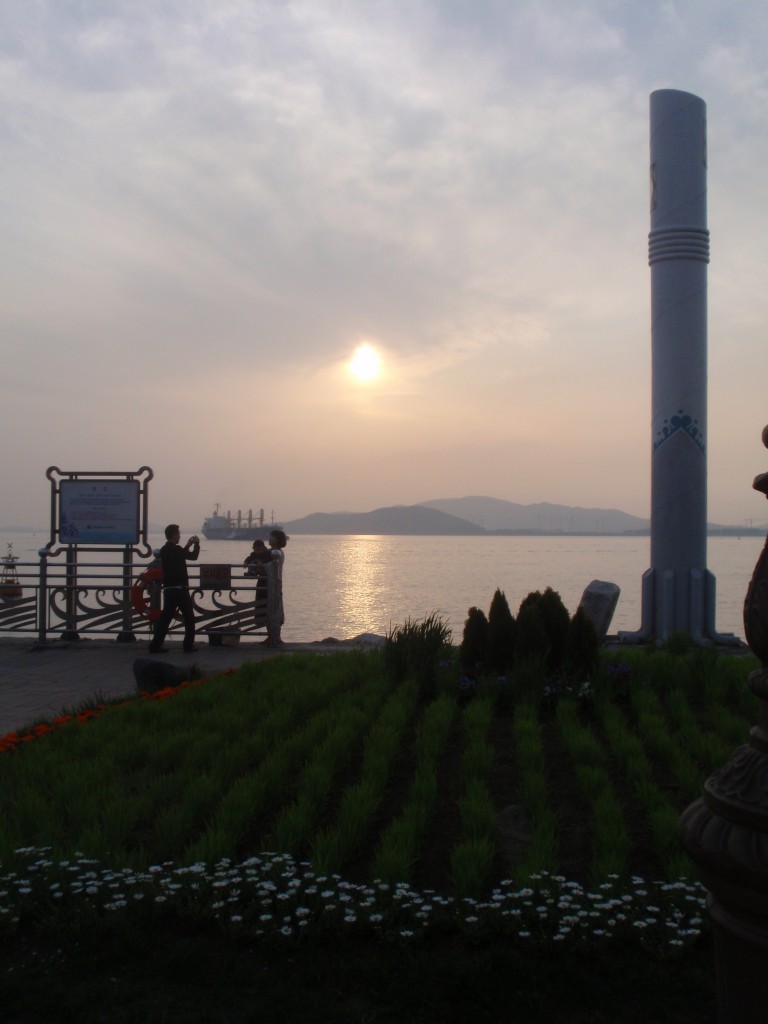 Sunset at Wolmido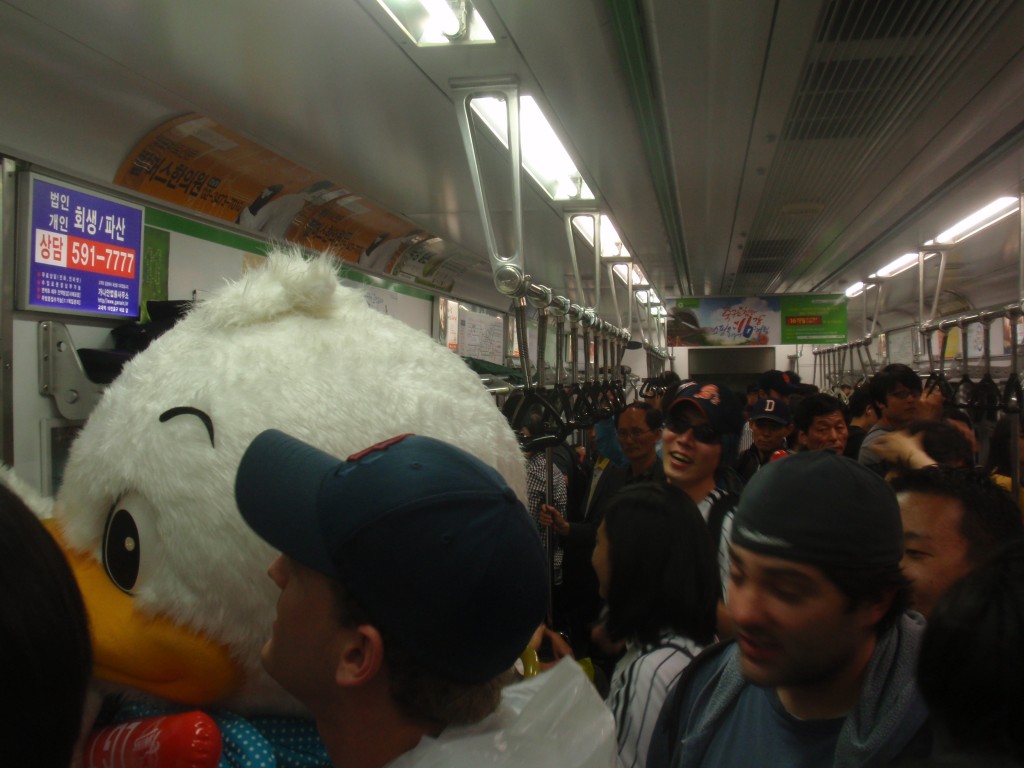 Duck out of water
Seoul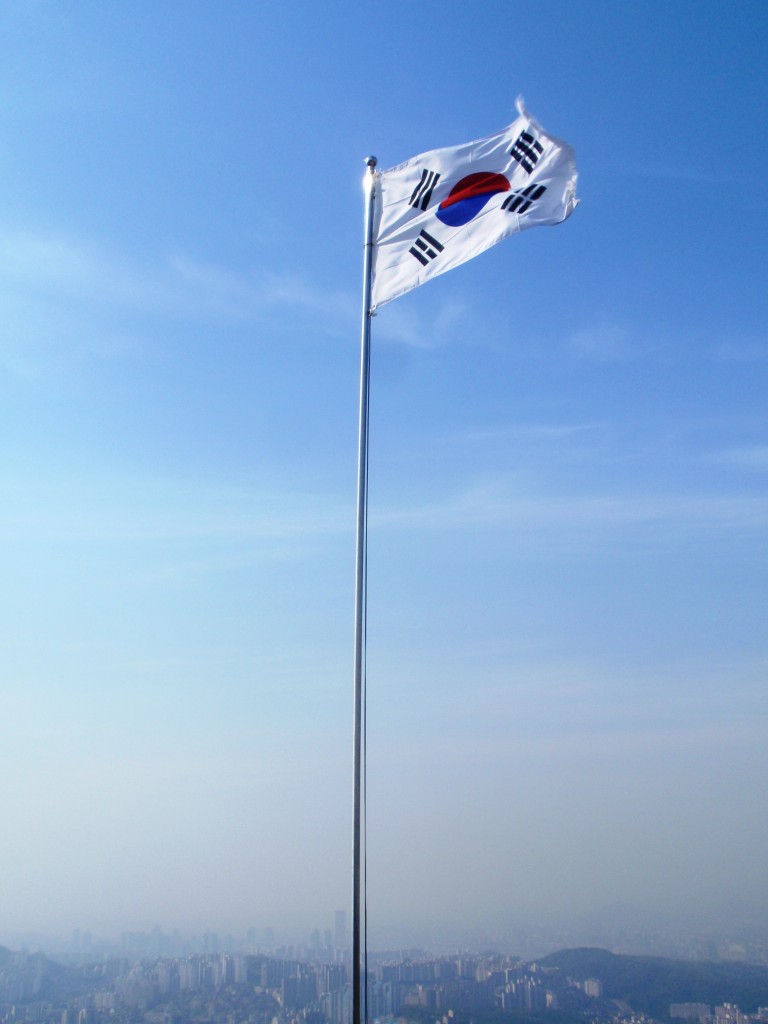 South Korean flag